Christ is Sufficient in Sanctification, Too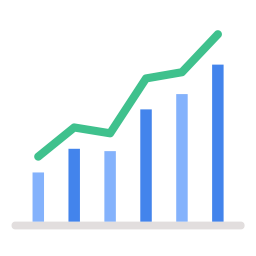 It is commonly known among believers that Christ is sufficient in salvation (justification). But the sufficiency of Christ doesn't end there.  The sufficiency of Christ continues on throughout the Christian life.
1 Thessalonians 5:23-24 says, "Now may the God of peace himself sanctify you completely, and may your whole spirit and soul and body be kept blameless at the coming of our Lord Jesus Christ. He who calls you is faithful; he will surely do it."
Your sanctification and becoming like Christ isn't in your hands.  God does it.  He guarantees it.  God gradually sanctifies you through God's Word (Ephesians 5:26) and the Holy Spirit (1 Peter 1:2).  This is an incremental process, at times with setbacks, but it gradually purifies you and conforms you to His image.
Like Paul, you will wrestle with your flesh (Romans 6:18), so don't feel alone in your struggle against sin:
"…I see in my members another law waging war against the law of my mind and making me captive to the law of sin that dwells in my members. Wretched man that I am! Who will deliver me from this body of death? Thanks be to God through Jesus Christ our Lord! So then, I myself serve the law of God with my mind, but with my flesh I serve the law of sin." (Romans 7:22-25)
In this passage, notice where Paul finds his solace and comfort.  He does not find it in his own strength.  He does not lean on his willpower to bring himself to victory over his fleshly struggles.  He finds his solace in God through Jesus Christ the Lord.
Μόνο ο Χριστός
Paul often describes the Christian life using battle language (Ephesians 6:10-19).  One of my favorite movies is Gladiator, and in a pre-battle speech General Maximus states:
"Brothers, what we do in life…echoes in eternity"
It is reliance on the sufficiency of Christ (1 Corinthians 1:24) that our lives are transformed into vessels equipped to battle the enemy, producing good works that will echo into eternity for the glory of God.