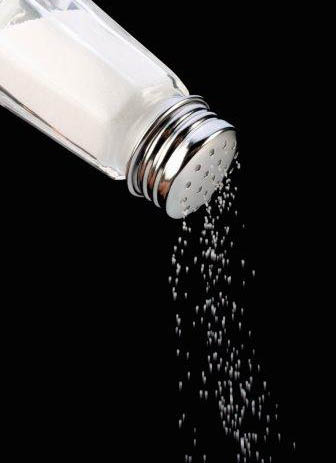 "Let your speech always be gracious, seasoned with salt, so that you may know how you ought to answer each person."  Colossians 4:6
Check out these fun historical facts about salt:
-  Roman soldiers were sometimes paid in salt (which is where the word "salary" comes from)
-  Salt was used to preserve Egyptian mummies (and in the delicious fish and mutton eaten by Egyptian daddies!)
What did Paul mean when he says that our speech ought to be seasoned with salt?  Let's take a close look at Colossians 4:6.
First, our speech is to be gracious.  That is, our speech should show favor to the person with whom we are communicating.  We should listen before responding (see Proverbs 18:13 and James 1:19).  Gracious speech is softhearted, easygoing, accommodating and understanding.  Grace is the salt of Christlike words and conversation.
Second, it should be habitual, so that we will know how to "answer any person".  As we practice seasoned speech from the heart, our reaction to the words and questions of others will 1) turn away anger (Proverbs 15:1) and 2) lead them to graciousness, too.  Look out, gracious speech is contagious!
I want to close out this post with this short passage...I think it sums up  the heart that underlies speech that is seasoned with salt:
Ephesians 4:1-3
"I therefore, a prisoner for the Lord, urge you to walk in a manner worthy of the calling to which you have been called, with all humility and gentleness, with patience, bearing with one another in love, eager to maintain the unity of the Spirit in the bond of peace."
Prayer
Lord, you showed grace to us.  Help us to speak graciously to those around us.