Should Christians Demand Apologies?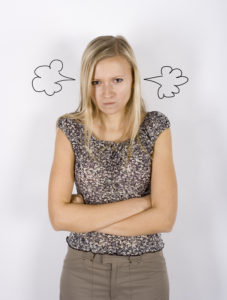 The Bible consistently commands believers to forgive others.  The list of verses is long and useful, and I've listed many of them at the bottom of this post.  That said, while God's command to forgive others is ubiquitous, I am unable to find Christ-followers in Scripture demanding apologies.  I was naturally curious as to why this is the case, so I researched the topic.
While on earth Jesus not demand apologies, instead, He entrusted Himself to God.
1 Peter 2:23 says this about Jesus:  "When he was reviled, he did not revile in return; when he suffered, he did not threaten, but continued entrusting himself to him who judges justly."

Isaiah 53:7:  Although He was completely in the right, He did not amass an offense or defense (even though He easily could have, Matthew 26:53); instead, as Isaiah says, He "opened not His mouth."
Philippians 2:7:  He did not seek to build his reputation; instead, He made Himself of no reputation.
Philippians 2:8:  He did not exalt Himself; instead, He humbled Himself.
Mark 10:45:  He did not come expecting to be ministered to; instead, He came to minister.
When Christians demand apologies from others, they make an idol of the other person by setting them up as their ultimate source of hope and comfort.  In their heart they can begin to imagine things about the other person.  Often they will start bearing a grudge, develop a sense of entitlement and may even frame in their mind what the apology should look like.  In a way, they are saying that Jesus should have demanded apologies from the world as He hung on the cross.
But Jesus did not demand demand justice.  He was not a victim.  He did not revile in return (1 Peter 2:23).
Instead, He "entrusted Himself to the one who judges justly" (1 Peter 2:23).  Jesus rooted His hope and peace - not through demanding what He was owed - but in God, the ultimate Judge.
Stand up for justice, but do not place your hope in justice in this life.  Don't let justice be your idol.  Rather, place your confidence in the cross and your trust in Christ alone.
_______
Commands and warnings about forgiveness:
Matthew 6:14-15 - The Father will not forgive you if you don't forgive others.
Matthew 18:21-22 - We are to forgive seventy seven times.
Mark 11:25 - Forgive so that you will be forgiven.
Luke 6:37 - Forgive, and you will be forgiven.
Luke 17:4 - If your brother says I repent, you must forgive him.
John 20:23 - If you forgive the sins of any, they are forgiven them.
2 Corinthians 2:7 - Forgive so that your brother or sister is not overwhelmed by sorrow.
Colossians 3:12,13 - As the Lord has forgiven you, so you also must forgive.
Ephesians 4:30-32 - Forgive one another.